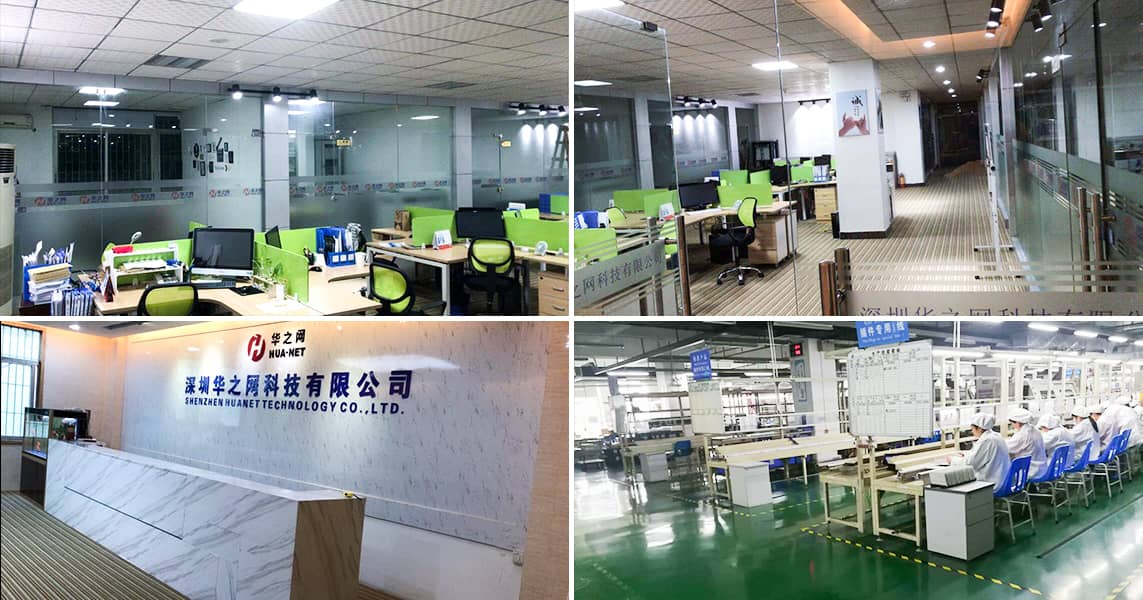 Shenzhen HUANET Technology CO., Ltd. is one of the leading manufacturers of IP Networking products in China.The company headquarter lies in Shenzhen and business offices are established in main cities all over the country. With two R&D centers in Shenzhen and Shanghai, with professional R&D engineer team to develop and improve our technology and products. Our products are cover EPON/GPON ONU/ONT/OLT,CWDM/DWDM/OADM,SFP,Gigabit Ethernet Switches and Network Security Products.
HUANET has been always focusing on the innovative and progressive achievements in IP technology field, and making great efforts to keep up with the new technology. We invested 15% of company annual sales amount into R&D every year. We aim cover all basic products in IP networking, IP security and IP management fields, and under this foundation, we can develop the next generation Internet Solution. The new generation Internet Solution will focus on new generation data center solutions and fundamental network solutions, which will be extensively used very soon.
We strongly belive that business success comes from customer success, sincerity & trustworthiness, open & enterprise, innovation & quality and team work. Guided by these core values,HUANET has established and kept improving a sound quality management system and enterprise culture system. We will continuously focus on the new technologies in fields of data center, cloud computing, mobile Internet and emerging new communication, and always be committed to become the most outstanding provider of new generation data center and cloud computing solution in the network communication industry.
COMPANY HISTORY
2002
2002 Communication Excellence in Shenzhen was established in optical communications products, research and development;
2003
2003 became one of Shenzhen's 50 key support high-tech enterprises, access to special support for the Ministry of Science and Technology Bureau of Shenzhen repeatedly;
2005
2005 launched Managed transceiver, OEO repeater equipment, and provide OEM manufacturing, OEM;
2006
2006 introduced optical module series; launched 10G optical module series;
2008
2008 launched a number of coarse WDM and DWDM conversion board equipment, and provide the appropriate transport solutions;
2009
In 2009 the first to provide EPON ONU OEM products;
2012
Established in 2012, Shenzhen excellence fiber optic transmission equipment Co., Ltd., specializing in the sale of triple play equipment and transmission network equipment, fiber optic modules.